ECL

At European level, Sinteco collaborates with other logistics specialists of dangerous chemicals which, together, formed the European Chemical Logistics (ECL).

At the moment, besides Sinteco, the partners are: Van den Anker (Benelux), Cometrans (France) and Fitotrans (Spain).

Other potential partners are being evaluated, with the goal of establishing a network covering the main European countries.

More information can be found on www.ecl.solutions.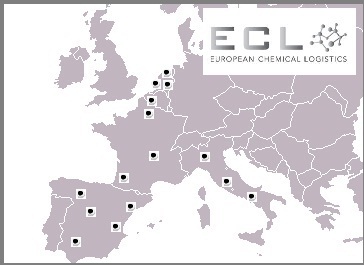 ACP

ACP (Agro & Chemical Platforms) is a company that has as shareholders, in addition to Sinteco, companies specialized in the logistics of dangerous chemicals.

All members have authorized Seveso warehouses, for a total of 7 units located throughout the country, as well as a comprehensive distribution network.

Sinteco acts as the central hub and is linked by a single information system with Customers using this network.

Orders received by Sinteco are redirected to peripheral depots for the order preparation and delivery to final Clients.

In cases of locally broken stock, orders are shipped directly from Sinteco.